Home renovation is a hectic process wherein you need to put your best foot forward to ensure a successful completion. If you're about to start your home renovation, there're a number of things you need to choose carefully after assessing your needs. Picking the right type of flooring is one of the most important things you need to give your special attention. Bearing this in mind, we've gathered some of the best and popular flooring options. Let's take a look at them below: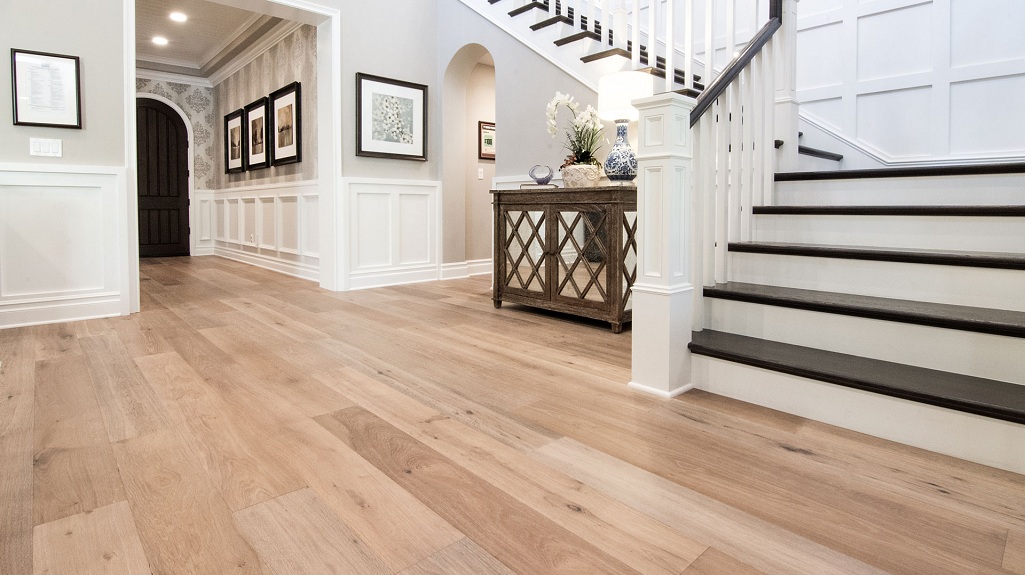 Ceramic Tile
If you are after waterproof roofing material, ceramic tile is the right choice you can go with. These tiles can be used as indoors, floor tiles or countertops, depending on your requirements. unglazed ceramic tiles are the best option for outdoor flooring, while glazed tiles are ideal for indoors like kitchen. The most common finishes include textured, glazed, embossed and matte ones for anti-slip. When it comes to the downsides of ceramic tiles, you may have trouble cleaning grout lines.
Hardwood Flooring
Personally I like hardwood flooring. It provides you with a combination of durability and beauty that you can't get with any other material. It comes in Pecan, Maple, Beech, Oak, Cherry, Walnut, Birch, Hickory and more. This kind of flooring material offers wear-resistant surface that could be re-finished if necessary. However, it can darken over time thanks to weather vagaries.
Marble Flooring
Marble tiles are the best choice when it comes to durability and elegance. These tiles can be used for your walls, floors, and hallway columns. What makes them stand out is their easy maintenance. You can pick from a wide range of available choices. There's always a perfect marble tile to best meet your flooring requirements.
How you look at these flooring materials? Please feel free to let us know your valuable feedback in the comment section below.